Web3 Company Trustless Media Raises $3.25 Million Seed Round Led by FTX CEO Sam Bankman-Fried and Others to Create Community-Owned Shows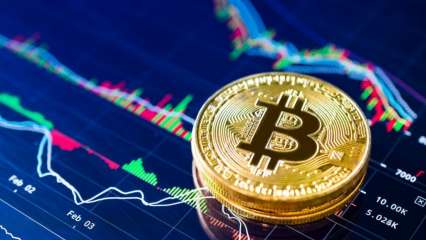 Trustless Media, a pioneering Web3 media company leveraging NFTs to build community-owned content, today announced its $3.25 million seed fundraising round, which includes Sam Bankman-Fried's Alameda Research, Avalanche's Ava Labs, Red DAO founding member Megan Kaspar, and others.
As a dedicated Web3 production hub, Trustless Media is building a new model to let audience members and community members co-create and co-own shows they love via qualifying participation with non-fungible tokens, or NFTs. Today, Trustless is launching its first NFTV show, Coinage, which sets out to explore crypto's biggest stories and questions with a skeptical eye. Coinage will be hosted by former Yahoo Finance anchor and Trustless Media co-founder, Zack Guzman, who brings a fresh perspective to the space in addition to his years of experience as a financial reporter.
As part of its launch, Coinage is releasing its flagship collection of NFTs via a novel trust experiment to help build its governing community. In order to ensure honest, fair, and unbiased crypto coverage, Coinage is leveraging Trustless' diverse team of investors to kick off its curated invite process and encourage healthy community debate. Others will also be able to weigh in on show content by minting similar Coinage NFTs down the line. Owners of free Subscriber NFTs will be able view ad-free episodes and other content exclusively on Coinage's site.
"Great ideas can flounder in a top-down system. Despite all the data we have, it's never been harder for studios and networks to guess what will break through the noise and actually connect with subscribers old and new," said Guzman. "By embracing decentralization, Coinage and Trustless Media are embarking on a new way to bring stories to life by breaking down the wall between content creators and their audiences."
FTX CEO Sam Bankman-Fried echoed his support for what a show like Coinage unlocks. "High quality educational and news resources developed by Web3 natives that have a fundamental understanding of the technology, where it's heading, and the value it can bring will be important for the continued growth of the space," Bankman-Fried said. "There are big questions that we have to answer as an industry, and I'm excited to see how Zack and Trustless Media will address them in a way that makes a positive contribution to the ecosystem overall."
Megan Kaspar, a founding member of Red DAO, joined the round to support Guzman's bet on a better model for content. "There are a lot of people out there using buzzwords like 'Web3' and 'decentralization,' but Zack is one of the few traditional media minds committed to building real media properties founded on these ideals," said Kaspar.
The round also attracted investment from Ava Labs, the development group fueling growth on the Avalanche blockchain. "Crypto as a sector moves incredibly fast and requires a lot of nuance to explain well," said Ava Labs President John Wu. "Ava Labs is excited to support the creation of a community-led, mainstream show like Coinage that can cut through the noise to help bridge the gap between builders and the people we build for."
Coinage is laying the foundation for premium media that's both community created and owned. After its launch, Trustless Media will scale the model it's pioneering by working with more creators looking for a better way to build. For the latest information, follow Trustless Media on Twitter, Instagram, and Facebook.
About Trustless Media:
Trustless Media is a pioneering Web3 media company working to establish a production hub where ideas people care about actually come to life. Using NFTs, we empower fans to own and influence the media they love, enabling creators and their audience to create content you can trust in a trustless world.
To learn more, visit https://www.trustless.media/
About Coinage:
Coinage is the first crypto show telling the whole story of crypto, not just the headline. We make it fun and easy to be in the know with a critical eye and clever angle, all with a guiding mission to level the playing field in crypto.
To learn more about how to get involved with Coinage, visit https://www.coinage.media/
For inquiries and more information, contact:
Kristie Graybill
Trustless Media Community Manager
E: press(at)trustless(dot)media