Tyler Perry, a Success Story of Passion, Business and The American Dream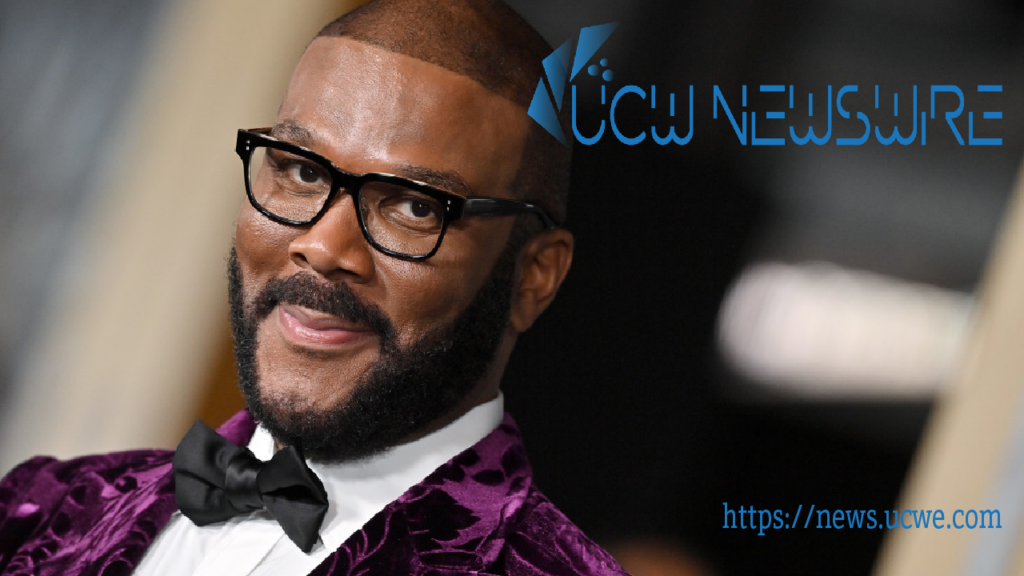 Tyler Perry is the epidemy of the American Dream, a true rags to riches story that could only happen in America. His success didn't come easy nor was it quick, it took him years to become an overnight success, his work ethic and passion has paved the way for future generations.
Lets start with the basics, he is an actor, director, playwright, screenwriter, and producer. His world began in 1969 in New Orleans, Louisiana, this is where he faced many challenges such as poverty, abuse, and neglect. Despite all of these things that would bring most people to their knees and possibly give up, Tyler found true solace in writing and performing plays, he found his passion, he found his escape from his reality.
When people mention big breaks usually it is at the hands of others, they may get lucky and things just work out, Tyler Perry wasn't that fortunate and he had to do what most wouldn't have the heart to do and that is creating his own big break. As I mentioned he struggled for many years to gain recognition as a playwright and performer, to achieve his overnight success. Not many see what happens behind the curtain but those that do get to see the magic bare witness to greatness in the making. Perry wrote, produced, and starred in his own stage plays, and eventually built a loyal following through his live performances, through this hard work and passion came the beginnings of the foundation being built for tremendous success.
His break out moment came through the success of his play "I Know I've Been Changed," which helped establish him as a force to be reckoned with in the entertainment industry. The play was well received by audiences, and it helped him build a fanbase that would support him in his future endeavors. It is that foundation that he continued to build on and up, he never discounted any success he received as he just used it to build a larger foundation that could handle larger dreams and successes.
I personally admire his relentless work ethic, talent, and determination because without that success never comes, his sacrifice of his todays led him to build his tomorrows. He didn't wait for someone to give him a break or to validate his talents, he created his own opportunities, created his own path through the marsh and danger, he paved the way for others. He is a self-made man , doesn't owe his success to a favor or to someone else's talents, he earned his praise and success. His relentless pursuit of his dreams  is a testament to the power of perseverance and hard work.
From a slew of successful movies such as "Diary of a Mad Black Woman" and "Madea Goes to Jail," to the establishment of the 330 acre Atlanta based Tyler Perry Studios, all great success, with that and other accomplishments has made him one of the most influential figures in Hollywood.
Make no mistake he is a very successful businessman, this more so adds to his success and position as a role model for so many. He is the owner of Tyler Perry Studios, which is one of the largest African-American-owned production studios in the United States, this was no small task. He used this platform to continue to build his foundation wide by promoting diversity and representation in the media, and as a role model he has given hope to countless young people who come from disadvantaged backgrounds, letting them not hear but see that they can make it too.
Let me not stop there and continue to lay out a little more about Tyler Perry, he never forgot where he came from and you can see that through his philanthropy and activism. He has used his wealth and influence to support a variety of causes, including education and disaster relief efforts. He has been recognized for his business acumen and has been invited to speak at a number of prestigious events and conferences as a businessman not a celebrity.
I wrote this article about Tyler Perry because I respect his accomplishments, how it came about and what he has done with that success. The guy is a remarkable individual who has overcome numerous obstacles to become one of the most influential figures in Hollywood and top that off with his impact on future generations globally.
Let me close out with this, through his success he has created thousands of jobs, career opportunities and has impacted communities around his businesses, impacted the revenue stream of the cities he is established in and his impact will be felt for decades to come.
Louis Velazquez
FGA Partners