HootDex Launches Education Center to Empower the Public with Cryptocurrency Knowledge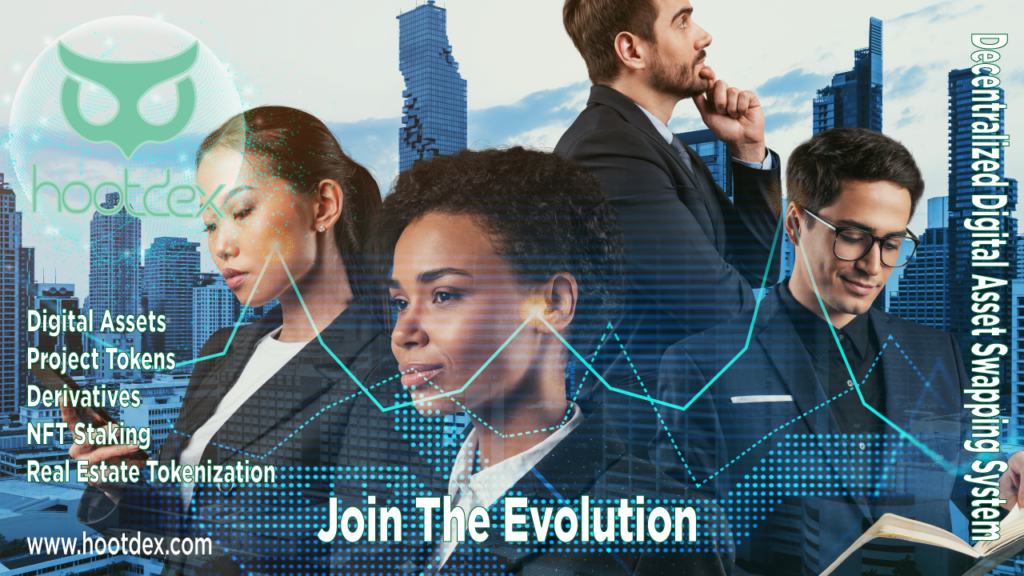 HootDex, a growing decentralized digital asset swapping system, is thrilled to announce the launch of its new Education Center, a comprehensive resource hub dedicated to educating visitors and members on various cryptocurrency-related topics. This initiative underscores HootDex's commitment to serving the public by providing valuable information and fostering a deeper understanding of digital assets, including popular cryptocurrencies like Bitcoin, Ethereum, Pecu Novus, Litecoin, Solana and more.
The Education Center on the HootDex information website serves as a one-stop destination for individuals seeking to enhance their knowledge of cryptocurrencies and the underlying technologies. It offers a range of educational materials, including beginner-friendly guides, informative articles, video tutorials, and frequently asked questions (FAQs) addressing common queries related to digital assets. The Education Center will continue to evolve and update for the benefit of the public.
Key features of HootDex's Education Center include:
Comprehensive Cryptocurrency Guides: The Education Center provides in-depth guides that cover the fundamentals of cryptocurrencies, blockchain technology, and various digital assets. These guides serve as valuable resources for individuals who are new to the cryptocurrency space or seeking to expand their understanding.
Informative Articles: The Education Center features a collection of well-researched articles that delve into specific cryptocurrency topics, industry trends, and market analysis. These articles offer valuable insights and help readers stay informed about the latest developments in the dynamic world of digital assets. (coming soon)
Video Tutorials: HootDex understands the importance of visual learning, and thus, the Education Center includes engaging video tutorials from various sources. These tutorials offer step-by-step guidance on topics such as creating cryptocurrency wallets, executing trades on HootDex, and understanding advanced trading strategies.
FAQ Section: To address common questions and concerns, the Education Center houses a comprehensive FAQ section. This resource serves as a go-to reference for individuals seeking clarification on various cryptocurrency-related concepts, platform functionalities, and security measures.
With the launch of the Education Center, HootDex aims to empower the general public with the knowledge and tools necessary to navigate the world of digital assets confidently. By providing easily accessible and comprehensive educational resources, HootDex seeks to bridge the information gap and promote a greater understanding of cryptocurrencies and their potential benefits.
HootDex invites visitors and members alike to explore the Education Center and take advantage of its valuable resources. Whether one is a beginner seeking a foundational understanding or an experienced investor looking to deepen their expertise, the Education Center caters to all levels of cryptocurrency enthusiasts.
To access the Education Center and learn more about HootDex, please visit https://www.hootdex.com .
About HootDex
HootDex is a decentralized digital asset swapping system built on the robust Pecu Novus Blockchain Network. It offers members a secure and user-friendly platform for swapping various SynthCryptos, CryptoPairs and Project Tokens. With a focus on transparency, security, and innovation, HootDex is dedicated to providing an exceptional user experience for cryptocurrency enthusiasts worldwide.