New to The Street Signs Pressure BioSciences, Inc. To 12 Month TV Series, Agreement Includes Commercials and Billboard Ads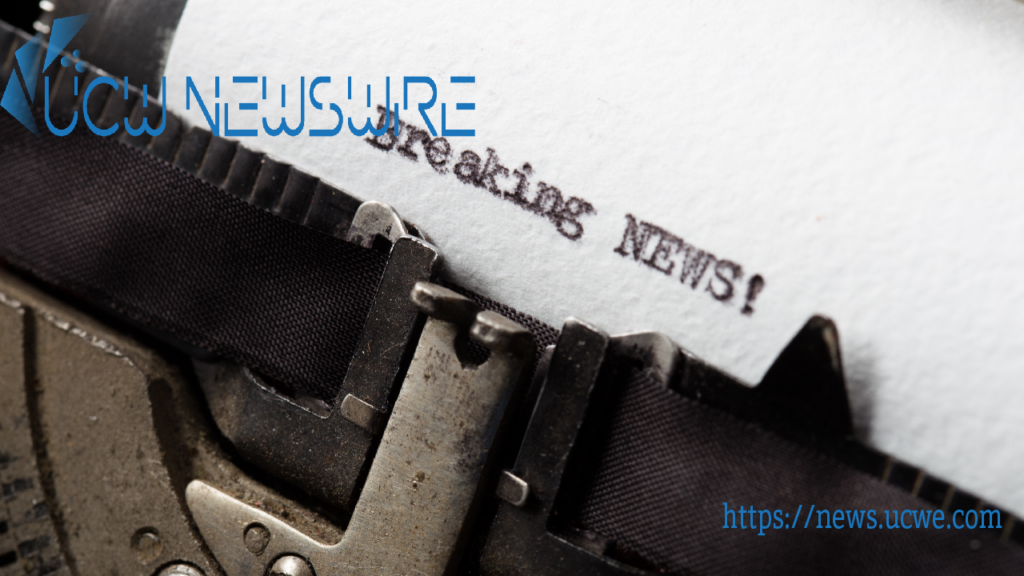 FMW Media's business TV show, New to The Street, announces the signing of a 12-month contract for filming and broadcasting tailored interviews and commercials about Pressure BioSciences, Inc. (OTCQB: PBIO) ($PBIO).
New to The Street's TV anchors will interview the management team at PBIO with each show airing on New to The Street's televised syndicated outlets on Newsmax and Fox Business Network, sponsored program on Bloomberg TV, and website www.newtothestreet.com.
Pressure BioSciences, Inc. develops and sells innovative extreme pressure-based platform technology solutions for the global life sciences industry. The Company generates revenues from its patented platforms: Pressure Cycling Technology ("PCT™"), BaroFold™ Platform, and Ultra Shear Technology ("UltraShear™" or "UST™").
With over 300 PCT installations worldwide, their Who's Who of blue-chip customers spanning industry, academia and government are using PBIO products for vaccine developments, soil/plant biology applications, biotherapeutics, and diverse other life sciences applications. A wide array of scientific key opinion leaders underpins their credibility as their new UltraShear technology launches a new era of delivering oil-based nutrients and therapeutics, invisibly solubilized as nanoemulsions of oil in water.
The New to The Street's social media team and television network partners will re-share media content, creating a platform to increase awareness about PBIO. All broadcasted shows will stream on the New to The Street website, www.newtothestreet.com. On a schedule, show previews and commercial ads will air on selected New to The Street syndicated and sponsored TV platforms. Digital ads will stream on New to The Street's billboard platform throughout New York City.
Richard T. Schumacher, President/CEO of Pressure BioSciences, Inc., states, "I look forward to appearing on New to The Street, to share our Company's business success stories with viewers. PBIO commercializes its patented technologies to create and deploy products that are uniquely transformative in their markets. We are particularly excited about our UltraShear platform, now poised for explosive growth as a game-changer to the basis of competition across multiple diverse major markets. During each show, the objective will be to inform viewers about the Company growth strategies, current/ future products, and expected opportunities."
TV viewers will hear about more about PBIO's patented technologies, from PCT using alternating cycles of hydrostatic pressures to control biomolecular interactions and facilitate unprecedented scientific outcomes, to BaroFold controlling the critical refolding of proteins into active configurations for biopharmaceuticals, to UltraShear's breakthroughs in speed and completeness of payload delivery across pharmaceuticals, nutraceuticals, cosmeceuticals, food/beverages, agrochem and other markets. Their platforms are gaining worldwide recognition, with customers daily increasing usage of their products from biomarker discovery to biopharmaceutical production to revolutions in treatment, nutrition, health and beauty.
Vince Caruso, CEO / Producer of New to The Street, states, "I am excited in having PBIO on the show for a 12-part TV series. They have patents, products, and a dedicated team that I believe our viewers will enjoy learning more about. With recognized scientific peer-reviewed publications about the Company's products, and worldwide sales, the Company is positioned for a strong growth trajectory. The PBIO storyline is compelling, and I'm excited for the New to The Street audience to learn more about the Company."
New to The Street's TV interviews with Pressure BioSciences, Inc.'s management, airing on Newsmax (syndicated), Fox Business Network (syndicated), and Bloomberg TV (sponsored) "To Be Announced."
About Pressure BioSciences, Inc. (OTCQB: PBIO) ($PBIO):
Pressure BioSciences, Inc. (OTCQB: PBIO) ($PBIO) is a global leader in providing innovative, broadly enabling, high pressure-based solutions for a range of industries, including biotechnology, pharmaceutical, nutraceutical, cosmeceutical, and agrochemical, as well as food and beverage manufacturing. The Company's products utilize both constant and alternating pressure. Its patented Pressure Cycling Technology (PCT), utilizes alternating cycles of pressure to control bio-molecular interactions (such as cell lysis and biomolecule extraction) safely and reproducibly. PCT-based products are beginning to be widely used for biomarker and target discovery, drug design and development, biotherapeutics characterization and quality control, soil & plant biology, forensics, and counter-bioterrorism applications. PBIO recently expanded its market opportunities with the acquisition of the BaroFold™ patented technology platform, allowing us to enter the bio-pharma contract services and GMP manufacturing equipment sector. The Company also developed the scalable and high-efficiency pressure-based UltraShear Technology™ (UltraShear™) platform, which allows for the creation of stable nanoemulsions of otherwise immiscible fluids. It also allows for the preparation of higher quality, homogenized, extended shelf-life or room temperature-stable low-acid liquid foods that cannot be effectively preserved using existing non-thermal technologies. Management's commitment to innovation and cutting-edge technology has established PBIO as a leader in the high-pressure industry, providing unique and effective solutions to our customers – https://www.pressurebiosciences.com/.
About New to The Street:
New to the Street is an FMW Media production that operates one of the longest-running US and International sponsored and syndicated Nielsen Rated programming television brands, "New to The Street," and its blockchain show, "Exploring The Block." Since 2009, these brands have run biographical interview segment shows across major U.S. television networks. The paid-for-television programming platforms can potentially reach over 540 million homes in the US and international markets. FMW's New to The Street / Newsmax televised broadcasting platform airs its syndication on Saturdays at 3:30 – 4:00 PM ET. FMW is also one of the nation's largest buyers of linear television, long and short-form paid programming – https://www.newsmaxtv.com/Shows/New-to-the-Street & https://www.newtothestreet.com/.
Forward-Looking Statements Disclaimer:
This press release contains forward-looking statements within Section 27A of the Securities Act of 1933, as amended, and Section 21E of the Securities Exchange Act of 1934. In some cases, you can identify forward-looking statements by the following words: "anticipate," "believe," "continue," "could," "estimate," "expect," "intend," "may," "ongoing," "plan," "potential," "predict," "project," "should," "will," "would," or the negative of these terms or other comparable terminology. However, not all forward-looking statements contain these words. Forward-looking statements are not a guarantee of future performance or results and will not necessarily be accurate indications of the times at which such performance or results are achieved. No information in this press release should be construed as any indication whatsoever of the Company's future revenues, results of operations, or stock prices. This press release should be considered in all filings of the Companies contained in the Edgar Archives of the Securities and Exchange Commission at www.sec.gov.
CONTACT:
FMW Media Contacts:
Monica Brennan
[email protected]
1-917-330-2564
"New to The Street" Business Development Office
1-516-696-5900
[email protected]
Pressure BioSciences, Inc.
1-508-230-1828
[email protected]