Author Isa Peguero Friedman Announces Launch Of New Book Series "I AM TEEN BECOMING" Hosted by SLAM Charter Schools For New Teen Program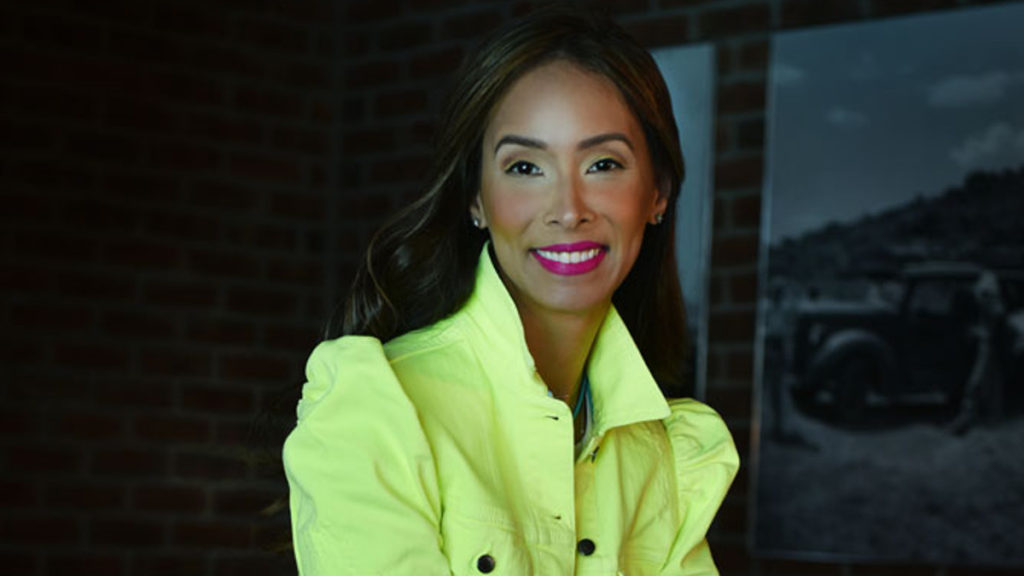 Author Isa Peguero Friedman has made national headlines this week as she announces the release of the first in her book series "I AM Teen Becoming" and book launch event being hosted by SLAM Charter Schools in Miami, Florida.
I AM Teen Becoming series was created as the platform to start a personal conversation of self with teen girls ages 13-18+ and their parents.
The book series delivers a simple message of self-discovery, authenticity and self-leadership. I AM Teen Becoming is designed to prepare teen girls for the real world. It gives them a head start on obtaining real life skills they need to reach their goals and live up to their full potential, authentically.
The new book series and event comes as more and more teen girls are faced with even more advantages and disadvantages of this new world colliding with social media that even adult parents are finding hard to navigate.
The book launch at SLAM Miami, a public charter school serving K-12 students, is to encourage teen girls to break out from the confines of the digital world and gain their self-confidence through self-awareness and begin their journey to find their own unique identity and "authentic self".
Isa Peguero Friedman is thrilled to announce the launch of her first book, I AM Teen Becoming A Guided Journal of Self-Discovery & Self-Leadership, the first in a series of books designed to teach readers what they don't learn in school and what they might not hear at home. "I am extremely grateful to be launching my legacy project at SLAM Miami and with our national partners that all have such a strong commitment to guiding and empowering our new generation of teen girls," said Isa Peguero Friedman, "Together we can impact teen girls of all social and economic backgrounds by igniting a much-needed conversation towards change that makes a difference in these teen girls' lives, not for a day, but for a lifetime!
About The Author:
Isa is a mom, wife, service leader and student of people. She has dedicated over a decade to charitable work aimed at mentoring others and developing herself to live her life's purpose. Isa's background in education and coaching teen girls inspired her to share her knowledge and life experiences. After countless interactions with teens of all ages, race, and economic backgrounds, she discovered there was one thing they all had in common: a sense of confusion about their individual purpose, self, and sense of belonging. The constant message from these teens – "I can't figure out who I am and where I fit in" motivated her to create I AM Teen.
Isa's personal message delivers a positive impact that brings clarity and simplifies the journey of self-awareness and self-leadership guiding teens to navigate their lives on a daily basis. Isa's purpose is to help teens to discover that everyone already has their secret recipe to self and happiness; they just need to be guided in the right direction to uncover their purpose and live their most authentic life.
About SLAM Charter Schools
SLAM is a nonprofit network of public charter schools serving K-12 students nationwide. SLAM schools prepare students for postsecondary studies and careers through innovative educational programs. SLAM was co-founded by GRAMMY®-winning independent international superstar, education advocate, business entrepreneur and motivational speaker, Pitbull (Armando Christian Perez). He serves as Brand Ambassador for the SLAM (Sports Leadership Arts and Management), charter school network.
The network's flagship school, SLAM Miami, is located in Miami's Little Havana neighborhood where Armando grew up. SLAM provides students with unique access to career mentors and internships in Sports Medicine, Media Production, Marketing, Arts and Management. Students can earn college credit through SLAM's robust dual enrollment and advanced placement programs. In 2018, SLAM made history by launching the first student-managed SiriusXM station in the nation. SLAM Radio on Sirius/XM, features high school students producing and presenting national programming with a sports, entertainment and journalism focus. Through SLAM Radio, students acquire on-the-job training while running a national radio station. SLAM schools are accredited by COGNIA under the Southern Association of Colleges and Schools division. For more information on SLAM, visit https://slamfoundation.org.
To learn more about author Isa Peguero Friedman's latest book release or to find out more about her programs, visit the official I AM Teen's website at http://www.iamteen.com
For media inquiries and interview requests, please contact: [email protected]
Follow us on IG: https://www.instagram.com/iamteenofficial/