Huobi Wallet and Polygon Integrate to Bring DApp Solutions and a Digital Revolution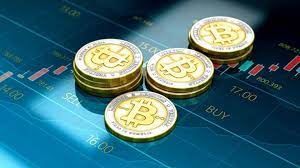 As decentralized finance is booming and bringing more players into the territory, the demand for cross-chain and multifunctional digital asset wallet products is increasing. Recently, a new integration between a digital asset wallet and a layer-two protocol is making decentralized application services more accessible to average crypto users, which may not only bring DApp solutions a new demand but could also revolutionize the entire industry.
Huobi Wallet, the multi-chain wallet designed and developed by Huobi Group, has expanded support for Polygon, enabling its users to not only access Matic, the native token of the second layer scaling solution, but also create and import its Polygon addresses through the wallet.
Additionally, users will have access to more than 450 DApps on the Polygon network, including DeFi solutions such as Aave, Polymarket and Curve Finance.
Wallets as a crypto gateway
Wallets serve an important role in crypto infrastructure by offering users a simple way to store their public or private keys for transactions. From hardware to mobile options, wallets serve as entry points for investing in the crypto space.
Not all wallets are created equal. Ease of use varies across platforms and high transaction costs can often limit users' activities and even prevent some users from participating in the ecosystem altogether. These are the primary issues Huobi Wallet aims to alleviate.
"Wallets act as an important gateway and fundamental infrastructure for the crypto industry. We see problems, however, with some existing products in the market, such as product form, product positioning, and the oversimplification of a product's functions," stated Liser Lee, head of Huobi Wallet.
Multi-chain support
In addition to functionality issues, many wallets lack support for several public blockchains, which prevents users from managing multiple digital assets at once and easily making cross-chain transactions. As the digital asset space continues to grow, interoperability is becoming an increasingly important topic of conversation, though many wallets today still have limited support for multiple chains.
To fill this gap for its users, Huobi Wallet is growing its portfolio of chain partners with networks such as Polygon that not only helps expand its multi-chain support but also offers a bevy of additional features to improve the overall user experience.
Recognized as a leading scalability solution, Polygon and its unique methodology, which combines the best of Ethereum and sovereign blockchains, enables the network to increase transaction speeds while reducing costs for both application developers and end-users.
"Through integrations with networks such as Polygon, we are committed to providing users with diversified services and products with better-integrated functions," Lee added.
Polygon's support for Huobi Wallet means users can now experience faster and cheaper transactions and access a wide range of DApps for their projects. Additionally, Polygon users can directly access Huobi Wallet, which currently supports 20 public chains and thousands of tokens.
Improving the DeFi infrastructure
In its efforts to support the evolving DeFi landscape, Huobi Wallet says it will continue to support more second layer networks and sidechain technologies to enable its users to better manage their assets. Before announcing its support for Polygon, Huobi Wallet recently upgraded the app to better support DeFi solutions as it seeks to provide the best possible user experience.
Lee continued, "We acknowledge and admire the technology we're seeing in the DeFi space and look forward to seeing how our integration with Polygon and other protocols provides a more convenient experience for our users and leads to breakthroughs in the space."