COLORADO MAN SENTENCED TO PRISON FOR INVESTMENT FRAUD AND SECURITIES FRAUD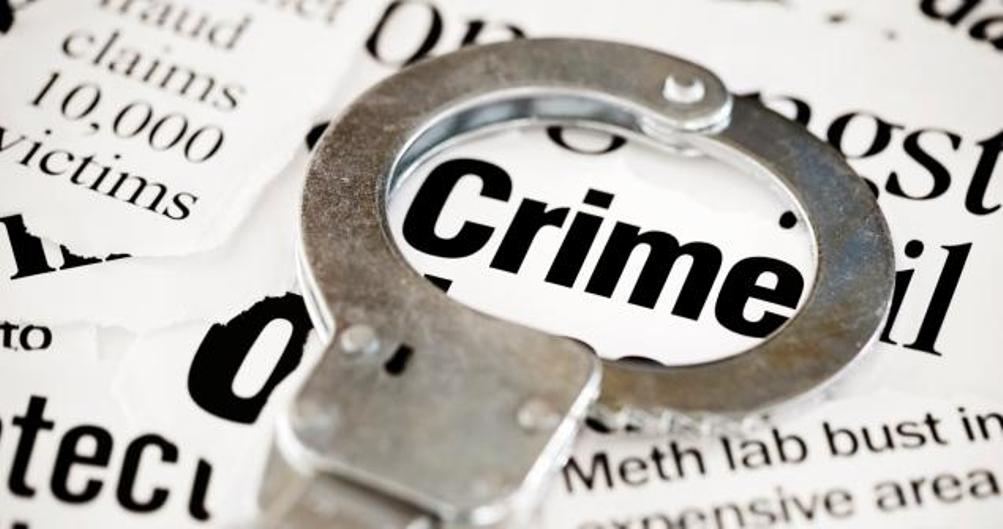 Acting United States Attorney Bob Murray announced today that a Colorado man was sentenced to prison after pleading guilty to federal crimes arising from two schemes to defraud investors in Wyoming and around the country. On October 15, 2021, ROBERT WILLIAM MITCHELL, a.k.a. BOB MITCHELL, age 53, of Centennial, Colorado, was sentenced to serve a total of 65 months in federal prison by U.S. District Court Judge Alan Johnson in Cheyenne for mail fraud and conspiracy to commit securities fraud.
Mitchell previously pleaded guilty to mail fraud in connection with a scheme to defraud investors in a Wyoming natural gas production venture. According to court records, Mitchell solicited investments he claimed would be used to create a publicly traded, natural gas production company in Wyoming. Instead of developing any company or safeguarding the investors' money as promised, Mitchell used the money to pay his personal expenses and to finance the scheme. Mitchell stole over $1.3 million dollars from about three dozen investors, most of whom lived in and around Gillette, Wyoming. For this crime, Mitchell was sentenced to 65 months in prison.
Mitchell also previously pleaded guilty to conspiracy to commit securities fraud in relation to the common stock of NuTech Energy Resources Inc. Specifically, Mitchell conspired to pump and dump NuTech stock. A "pump and dump" is a form of securities fraud where the conspirators manipulate demand for a stock and the stock's price, and then sell their worthless shares of the stock to the public at the artificially high price. In this case, the conspirators bought control of a publicly traded shell company called EcoEmissions Solutions Inc. and changed the company's name to NuTech Energy Resources, and the company's stock was sold under the ticker symbol NERG. The conspirators released information online to create a false image for NuTech as a company located in Gillette that was operating gas wells in Wyoming using a patented technology. In reality, NuTech had no business, no revenue, and no paid employees in Wyoming or elsewhere. The conspirators used altered, backdated and forged documents to acquire 13 billion free-trading shares of NuTech common stock. The conspirators then artificially inflated the market price of NuTech common stock by manipulative trading and by releasing to the public false and misleading information about NuTech's business prospects. When the market price increased based on this false information, the conspirators then sold their worthless NuTech shares to unwitting investors in the public market, including investors in Wyoming and around the world. For his part in this crime, Mitchell was sentenced to 60 months in prison. This sentence is to be served concurrent to the 65-month sentence for mail fraud.
Two of Mitchell's co-conspirators, Justin Herman and Charles "Chuck" Winters Jr., were convicted on October 8, 2021, following a jury trial in Cheyenne of crimes arising from the NuTech pump-and-dump conspiracy. A third man, Florida attorney Ian Horn, was acquitted of charged fraud crimes but convicted of making a false statement to the grand jury during the investigation of the NuTech pump and dump. Herman, Winters, and Horn are scheduled to be sentenced by Judge Johnson in Cheyenne on January 5, 2022.
"The prison sentence imposed on Mr. Mitchell is a measure of justice for his victims," said Acting United States Attorney Bob Murray, "and sends a clear message that criminals who defraud investors in Wyoming will be tracked down, prosecuted, and severely punished."
"This sentence serves as a strong deterrent to anyone who considers using the U.S. Mail to further their criminal schemes," said Ruth Mendonça, Inspector in Charge of the U.S. Postal Inspection Service's Denver Division, which includes Wyoming. "Postal Inspectors never relent in their search for bringing justice to victims of deceptive scams like those perpetrated by Mr. Mitchell, and we're glad that the victims in this case can rest assured Mr. Mitchell will serve prison time for his offenses," said Mendonça.
This case was investigated by the U.S. Postal Inspection Service and the U.S. Department of Interior's Office of Inspector General. Assistant United States Attorneys Eric Heimann and Thomas Szott prosecuted the defendants. The Criminal Prosecution Assistance Group of the Financial Industry Regulatory Authority (FINRA) assisted in the investigation and prosecution.