Hong Kong Police Arrest Six in $128 Million Cryptocurrency Fraud Case Involving JPEX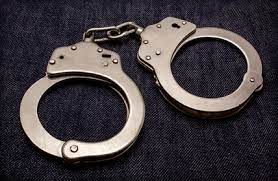 Hong Kong authorities have arrested six individuals in connection with a suspected cryptocurrency fraud scheme, which allegedly involves virtual assets worth at least 1 billion Hong Kong dollars (approximately $127.8 million). The arrests come shortly after financial regulators in the city issued warnings about JPEX, a cryptocurrency trading platform, over suspicions of fraudulent activity.
The group taken into custody comprises two women and four men, including popular online influencer Joseph Lam. Law enforcement officers apprehended them on Monday, marking a swift response following the regulatory alert.
JPEX, the platform at the center of the investigation, announced the suspension of trading for its users on the same day as the arrests. It cited the freezing of funds by third-party market makers, which had adversely impacted its liquidity.
Regulatory Warnings and Deceptive Practices
Last Wednesday, Hong Kong's Securities and Futures Commission (SFC) issued a stern warning to investors about JPEX. The regulatory body stated that the platform had falsely portrayed itself as a licensed entity and had misled investors with unrealistic promises of high returns. Describing the platform's investment offers as "too good to be true," the SFC urged caution when dealing with JPEX.
In response to the arrests, the Hong Kong Police revealed that they had conducted searches at two of JPEX's offices. Reports from more than 1,400 individuals indicated that approximately HK$1 billion worth of digital assets were involved in the suspected fraud. Despite media requests, JPEX, which claims to have its headquarters in Dubai, did not provide any comment.
International Connections and Regulatory Ambitions
JPEX has portrayed itself as a registered entity with financial regulators in Australia and Canada. In March, the platform issued a press release stating its intention to apply for a virtual asset service provider license in Hong Kong. The company has actively pursued marketing efforts across the region, with advertisements appearing in Hong Kong, Singapore, and Taiwan. Notably, JPEX has enlisted Hong Kong and Taiwanese celebrities as brand ambassadors.
Hong Kong has been actively positioning itself as a hub for cryptocurrencies and other Web3 applications. Starting in June, the city began accepting applications from crypto trading platforms looking to serve retail investors within its jurisdiction.
Jonathan Crompton, a partner at law firm RPC, praised the high-profile enforcement as a positive step, emphasizing that it underscores Hong Kong's commitment to becoming a reputable crypto hub. He noted, "In essence, this proves that the badge of being regulated in Hong Kong means something."
The developments surrounding JPEX and the subsequent arrests serve as a reminder of the ongoing need for vigilance within the cryptocurrency industry and highlight the importance of regulatory oversight in safeguarding investors.
Digital Assets Desk