Crytpo Market, Bitcoin, Ripple, NFT's and Dogecoin on Money Never Sleeps with Louis Velazquez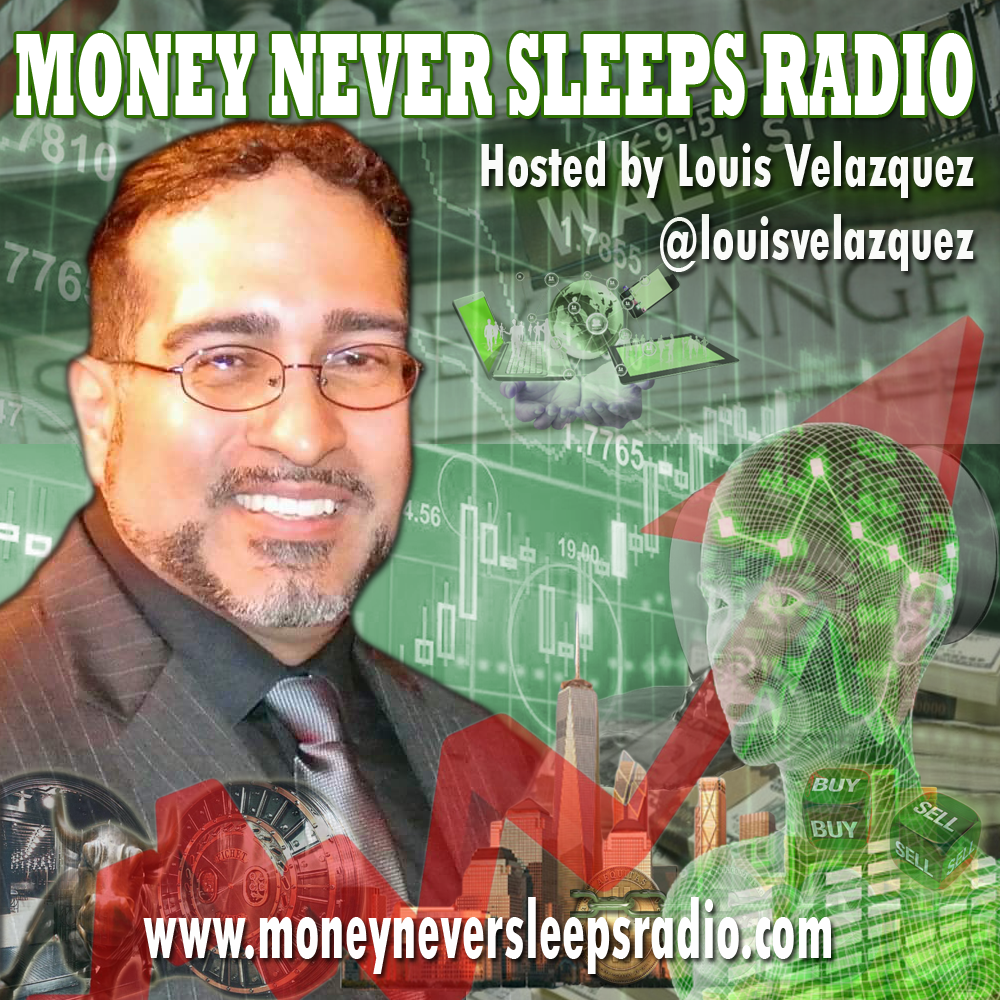 On this episode of Money Never Sleeps with Louis Velazquez we are talking about the cryptocurrency market and the impact that is being made, how investors may think they don't suffer tax consequences on capital gains and more. We are also talking about Bitcoin's drop and its value as a store of value and not a replacement for a fiat currency.
It's very important to understand the difference, the growth of Bitcoin is there but the volatility is there as well. Dogecoin was created as a joke and now with the hype of a pink sheet company implementing a pump and dump scheme , away Dogecoin went but in the end it's not a crypto of value.
There is no utility and no use beyond it acting like a slot machine hitting all sevens for those that had it at a penny. So as the powers that be said, let the buyer beware and don't go crying to the government when you get burnt.
Ethereum has true utility and that utility will continue to scale as markets open up, the way it operates all true value to the crypto market place.
Ripple has a great system, so innovative BUT the XRP is not a beneficiary of their success, so until they come up with a utility for XRP it's just a coin that is trading like Dogecoin.
The utility of NFT's is definitely there but the backend is solid and how it's actually being used is not there yet. We will be talking a lot about this next week on Money Never Sleeps Radio, with an announcement to come forward as well.
https://podcasts.apple.com/us/podcast/money-never-sleeps-radio-with-louis-velazquez/id996488452
https://www.audible.com/pd/Money-Never-Sleeps-Radio-with-Louis-Velazquez-Podcast/B08K56Q5DH