Largest Spanish Crypto Exchange, Bit2Me Launch Debit Card, with up to 9% Cash-back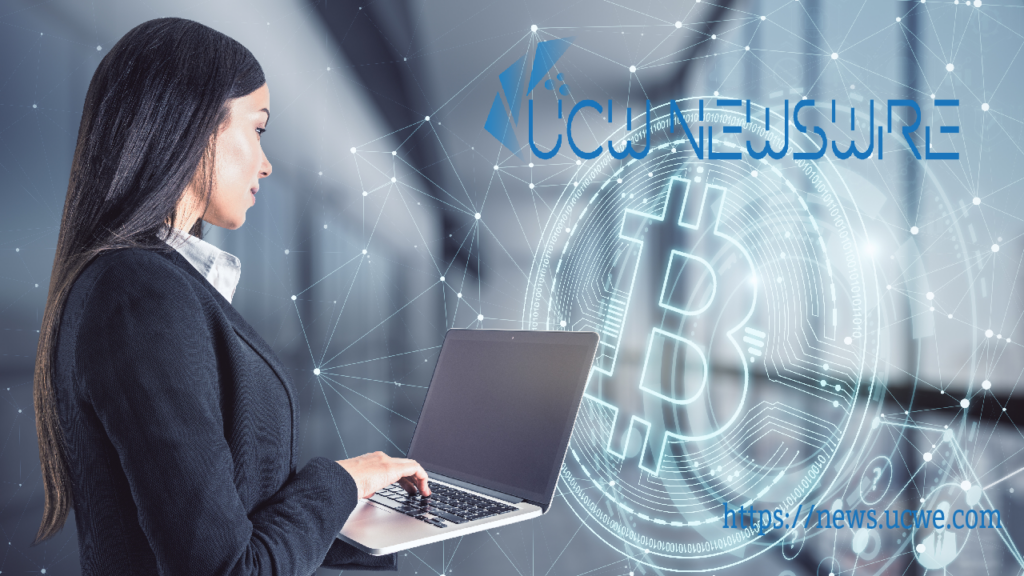 The Bit2Me Mastercard offers up to 9% cash-back to its customers, the highest currently available in the crypto market worldwide.
Bit2Me, the first company recognized by the Bank of Spain as a virtual currency service provider, is the first cryptocurrency exchange in the world to offer up to 9% cash back, (crypto cashback) with the launch of its new Mastercard debit card.
The Bit2Me Card
The Bit2Me card already works across the Mastercard network, enabling crypto payments at more than 90 million businesses worldwide. The Card is also available on mobile devices, allowing users to make payments directly from NFC-enabled smartphones or smartwatches.
Bit2Me uses active software that facilitates switching wallets at any time, allowing all users to pay for goods and services with Bitcoin and other cryptocurrencies stored in the different Bit2Me wallets. All card purchases. whether online or in-store, are eligible to earn the equivalent of up to 9% cash-back in a multitude of different cryptocurrencies.
Online Payments & Cryptocurrencies
Besides payments at physical businesses, The Bit2Me card also enables online payments and cash withdrawals at ATMs 24 hours a day around the world. The Bit2Me card integrates with mobile payments, allowing users to use it anywhere and without the convenience of having to carry the physical card.
The Bit2Me card starts with eight cryptocurrencies that can be linked to the wallet (B2M, BTC, ETH, ADA, XRP, SOL, DOT USDT). Thanks to its active software that makes it easy to switch crypto wallets whenever you want, the technology allows you to instantly choose which cryptocurrency to use for paying. Thus, users can pay with Bitcoin, Ether, or other cryptocurrencies in millions of establishments worldwide. Bit2Me plans to add more cryptocurrencies to its wallet throughout 2023.
Leif Ferreira, CEO and Co-founder of Bit2Me stated that:
"Dozens of professionals have been involved in this project, and after two years of work, we have found the key to connect cryptocurrencies to the Mastercard payment network. To do this, we had to modify the transaction flow (which is part of the international card payment protocol) so that customers can use cryptocurrencies to pay instantly and transparently for businesses. Moreover, we have managed to add up to 9% cash back on purchases,"
Instant, Secure Payments
The Bit2Me card allows instant, secure online payments and cash withdrawals at ATMs, without the need to make any prior manual exchange on the Bit2Me app. The card has high-security standards and a wide range of features, including the ability to instantly lock and unlock the card, configure its usage limits, and NFC support.
It is important to highlight that the team is still working on developing new features that will become active in the coming months. Bit2Me believes that the new debit card is the best of its kind, as it perfectly blends the crypto world with the best of the traditional financial world.
Bit2Me COO and co-founder Andrei Manuel stated:
"Our mission is to bring the use of cryptocurrencies closer to everyone. Bit2Me Card allows you to use your cryptocurrencies easily and quickly in your day-to-day life. You can use cryptocurrencies, such as Bitcoin, or stablecoins, such as USDT, at physical or online stores."
All Bit2Me users within the EEA are eligible to apply for the virtual card for free, and for every payment made with it, Bit2Me will immediately credit the user with up to 9% cash-back in cryptocurrencies.
About Bit2Me
Bit2Me is an industry-leading company in the cryptocurrency sector in Spain, recognized by the Bank of Spain as a virtual currency service provider. The company has individual, professional, and corporate customers in more than 100 countries, and in 2021 it had a transacted volume in excess of €1 billion.
Bit2Me raised €17.5 million in less than three minutes in an ICO which it launched through its utility token, B2M, in September 2021. The company has a staff of over 200 people, including highly specialized profiles such as Zeeshan Feroz, Rodolfo Carpintier, Pablo Casadio, and Koh Onozawa. The Spanish giant also runs The Bit2Me Academy, the largest cryptocurrency training portal in Spanish, with more than 400 free articles, certified courses, and videos.
Bit2Me Links
Telegram | Twitter | Linkedin | Instagram
Bit2Me is the source of this content. This Press Release is for informational purposes only. The information does not constitute investment advice or an offer to invest.