Globiance and Stabiliti Forge Partnership to Automate Carbon Offsetting into Payments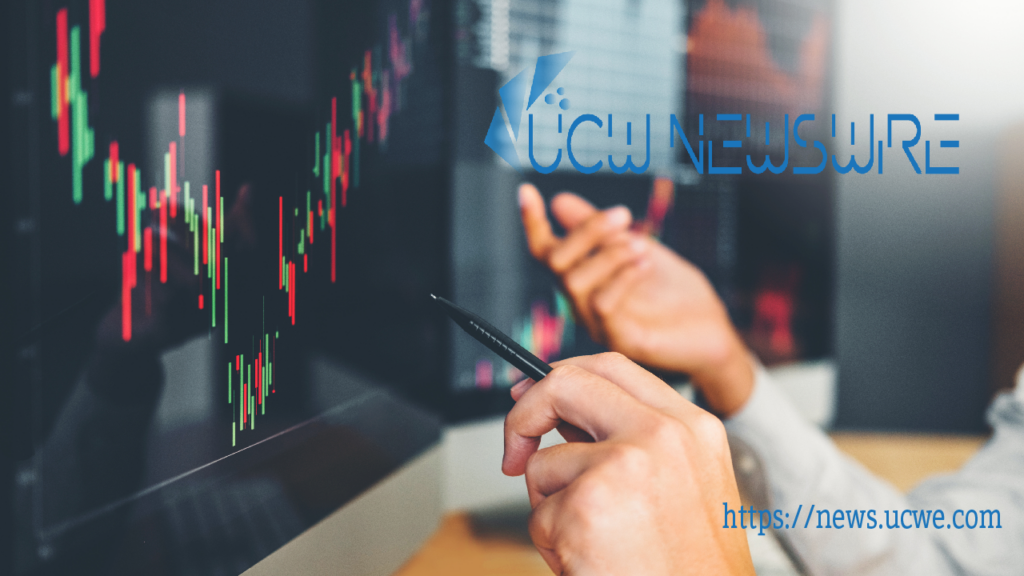 Stabiliti CEO – Will Foulkes and Globiance Founder and CEO – Oliver Marco La Rosa announced they have signed a Memorandum of Understanding (MOU) on May 5, 2023. Globiance is a globally established crypto exchange/banking platform operated on the XDC network (XinFin). Stabiliti is an automated carbon offsetting platform that allows financial and payment institutions to offset their transactions live and is accurate to the gram. By partnering with Stabiliti, Globiance becomes the first carbon negative bank and cryptocurrency exchange, negating the effects of all its transactions – and proving it.
Stabiliti has taken a first principles approach to reengineering carbon removal credits, to create trust and transparency all the way back to source. Globiance partnership with Stabiliti signifies a major step forward in the direction of eco-conscious, financial institutions and globally- sustainable industries. Stabiliti's revolutionary carbon offsetting capabilities will enable Globiance to step into an environmentally responsible, leadership role. Globiance will lead by example, by proving that its business practices have a net-zero impact on the environment and encouraging other companies to follow suit.
Oliver Marco La Rosa, Founder and CEO of Globiance, stated; "By incorporating the carbon offsetting services of Stabiliti, Globiance customers can enjoy the benefits of our financial products, knowing they are supporting a company that cares about preserving our natural resources by keeping track and negating our carbon-emissions for future generations to come."
Globiance carbon footprint can be reduced or even eliminated by integrating Stabiliti's carbon negating capabilities. Stabiliti's technology provides an end-to-end audit trail, allowing institutions to categorically demonstrate where the carbon capturing assets are – and their status at any time. Once the sequestered carbon is recorded onto Globiance via Stabiliti, it can be fully audited by Globiance's clients over its lifecycle.
Will Foulkes, Co-Founder and CEO of Stabiliti explains: "We are delighted to partner with Globiance to support Globiance's ESG strategy. We have taken a first principles approach to reengineering carbon removal credits, to create trust and transparency all the way back to source. Institutions can be confident that what they are buying really does lead to carbon removal from our atmosphere."
Globiance is a ground-breaker, as the first financial payment platform to offset its micro-emissions such as those emitted by financial transactions, with the ability to do it live. It is crucial that there is an end-to-end audit trail from the source of carbon capture all the way through to the final point of consumption. Through the integration of Stabiliti, carbon offsetting and tracking benefits can be passed directly onto Globiance users as they make transactions.
Globiance:
Globiance – a banking & crypto exchange platform, with payment-gateways, banking services, stablecoins and a (DEX) & (CEX) exchange marketplace. Globiance services include payment resources to retail & businesses and 24/7 access to crypto & fiat assets. Personal bank/debit cards make it possible to access crypto, shop, transact, earn rewards and more. Globiance has integrated a substantial Rewards program GBEX token holders. Globiance is based on the XDC network (XinFin) Blockchain which utilizes fast, military-grade, secure software. The blockchain offers minimal transaction confirmation times, with low transaction fees, is also ISO 20022 compatible, and offers forensic tools.
Globiance operates branches in 13 countries, servicing 5 continents with more on the way. For further information on the Globiance Exchange Banking Platform, Visit: www.globiance.com.
Stabiliti:
Stabiliti is an automated carbon offsetting platform that enables financial and payment institutions to offset their transactions, live – accurate to the gram. Stabiliti integrates with financial institution partners around the world to track the emissions generated by their transactions. They provide an end-to-end audit trail, tracking the emissions generated by transactions and matching them with verified, highly-accurate offsets that are traceable to source, in order to make the transaction carbon negative. Stabiliti works closely with many carbon projects, approving only the projects that meet and surpass the highest-standards set by current "established" as well as the "new" carbon codes.
Globiance and Stabiliti are committed to maintaining a strong relationship with global communities and acting as responsible, self-regulating contributors to the earth as a whole. As one of the most unique and fastest-growing platforms in the digital marketplace, Globiance is dedicated to maintaining eco-responsible practices by implementing Stabiliti's carbon tracking capabilities to monitor its own carbon footprint and ensuring it remains an environmentally-friendly platform for generations to come.
In addition to creating a world leading proprietary technology, Stabiliti has direct partnerships with carbon projects. As well as carbon projects, Stabiliti are working with Regeneration Earth who have developed the UK Carbon Code of Conduct for carbon project verification. It improves upon Verra and Gold Standard and reduces project verification time by 80% for a fraction of the cost.
If you would like to find out more or are interested in finding out how Stabiliti can help your organization meet its sustainability goals, please consult https://stabiliti.io/ or contact [email protected].
Contact person: Will Foulkes
Company name: Stabiliti
Website: https://stabiliti.io/
Email: [email protected]
London, uk
Disclaimer: The information provided in this press release is not investment advice, financial advice, or trading advice. It is highly recommended that you practice due diligence (including consultation with a professional financial advisor) before investing or trading securities and cryptocurrency.