HootDex Integrates Limit Swap Orders, Revolutionizing Digital Asset Swapping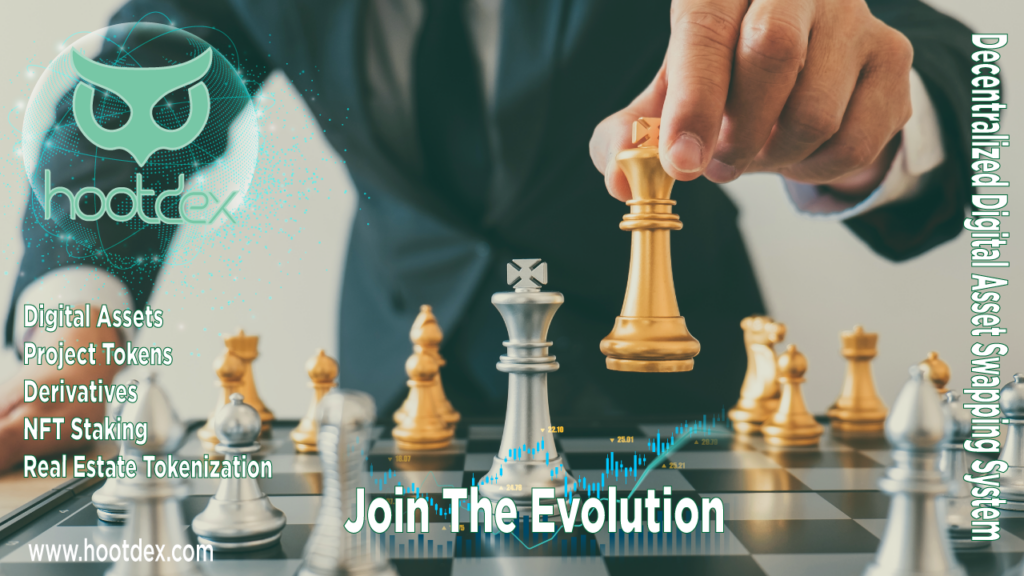 HootDex, the self-custody decentralized peer-to-peer digital asset swapping system, has unveiled its latest groundbreaking feature: the integration of limit swap orders. This milestone development, combined with the platform's liquidity pools and automated market makers, propels HootDex to the forefront of the digital asset trading/swapping landscape. With its emphasis on security, scalability, speed, and cost-effectiveness, HootDex offers users a comprehensive and inclusive environment to discover, develop, and participate in innovative projects.
As a layer-2 blockchain system built on the Pecu Novus Blockchain Network, HootDex enables unparalleled innovation within the realm of digital asset swapping. Members gain exposure to digital asset derivative tokens, such as SynthCryptos and CryptoPairs, each of which is backed by liquidity pools. These pools provide the necessary liquidity for seamless swapping on a peer-to-peer basis. Furthermore, HootDex transactions incur minimal and transparent fees, allowing users to optimize their trading/swapping activities without unnecessary costs.
Crucially, HootDex's decentralized nature ensures that all members have self custody of their digital assets. SynthCryptos and CryptoPairs are authentic tokens created on the Pecu Novus Blockchain, guaranteeing on-chain registration for maximum transparency. While the tokens may be traded on other centralized and decentralized exchanges as demand grows, they are currently transferable peer-to-peer via digital wallets. This approach fosters a trust-based ecosystem and empowers users to maintain control over their assets.
Underpinning the HootDex system are machine learning protocols that enable continuous scaling, enhancement, and semi-autonomous upgrades. This commitment to leveraging cutting-edge technology ensures that HootDex remains a robust and future-proof swapping platform. The integration of artificial intelligence tools, currently under development, will further enrich the member experience, offering advanced features to optimize trading strategies.
Taking a cue from traditional stock trading practices, HootDex has integrated buy and sell limit swap orders with time limits. These orders effectively become Good Until Cancelled Orders (GTC), even if a member's digital wallet becomes disconnected. This unique feature ensures that limit swap orders remain active until executed or manually canceled by the user. In the event of execution, the member is provided with a 24-hour window to settle the swap. Failure to complete the transaction within this timeframe results in a flag on HootDex, emphasizing the platform's commitment to timely and responsible trading.
In addition to limit swap orders, HootDex is in the process of integrating a leveraging protocol that enables members to leverage their PECU coins up to 10 times for swaps on the platform, all without incurring additional fees. This pioneering approach reflects HootDex's commitment to decentralization, global inclusion and ongoing innovation, with further advancements on the horizon.
The integration of limit swap orders within the HootDex ecosystem represents a crucial building block for the platform, offering members enhanced options and convenience without incurring constant fees. The real-time registration of each limit swap order on the Pecu Novus Blockchain fosters true transparency and security for all swap limit orders, swap market orders, and transactions conducted on HootDex or the broader Pecu Novus network.
HootDex's relentless pursuit of innovation and user-centric solutions has positioned it as a trailblazer in the evolving digital asset swapping landscape. Through its integration of limit swap orders, liquidity pools, and automated market makers, HootDex empowers users with an efficient, transparent, and secure platform that sets new industry standards.
James Cullen
Technology/Digital Assets Desk