Bitcoin Surges Above $26,000, JPMorgan Explores Blockchain-Based Payment System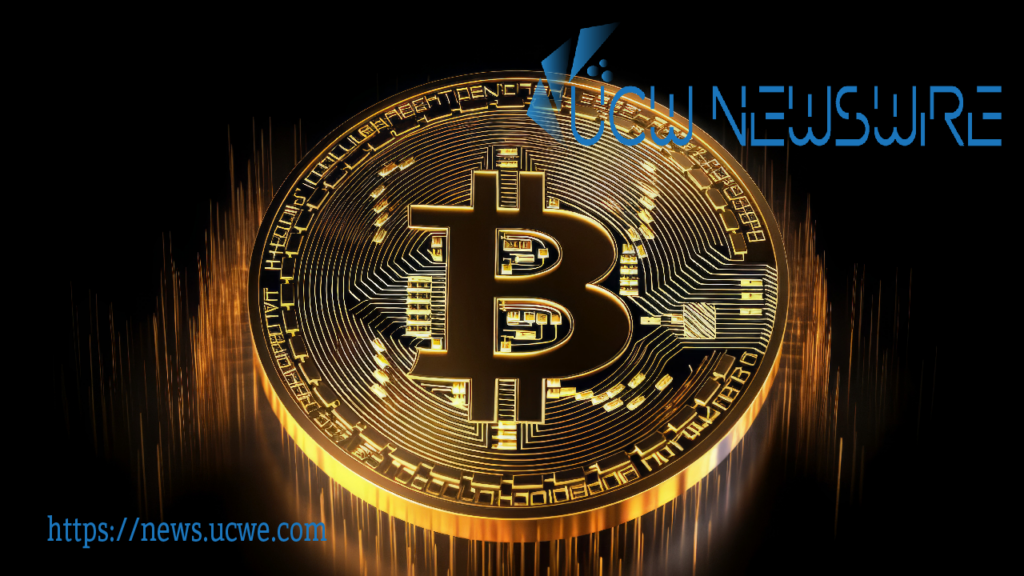 Bitcoin, the world's leading cryptocurrency, rallied on Friday morning, breaking through the critical resistance level of $26,000 and leading a resurgence across most of the top 10 non-stablecoin cryptocurrencies. While Bitcoin's surge dominated headlines, Cardano and Toncoin experienced minor losses, and Ether saw moderate gains, though it remained below the $1,650 mark. This cryptocurrency market activity coincided with news of JPMorgan Chase & Co.'s exploration of a blockchain-based payment and settlement system, fueling optimism for further institutional adoption of blockchain technology.
Bitcoin's Rally and JPMorgan's Blockchain Endeavors
In the last 24 hours, Bitcoin witnessed a 1.62% rise, reaching $26,179.43 as of 07:30 a.m. in Hong Kong. This surge transformed Bitcoin's weekly performance from a loss into a gain of 0.75%. Throughout the week, Bitcoin had been trading within the range of approximately $25,500 to $26,000. On Friday morning, it reached an eight-day high of $26,409.30.
JPMorgan, the largest U.S. bank by asset size, is currently in the early stages of developing a blockchain-based digital deposit token designed for cross-border payments and settlements. The bank has already laid the groundwork for the necessary infrastructure but awaits regulatory approval from U.S. authorities before proceeding with the token's creation, according to a Bloomberg report released on Friday.
Deposit tokens are digital assets that represent deposit claims against commercial banks. Transactions involving these tokens take place on blockchain networks, resulting in faster and more cost-effective deposit processes compared to traditional methods.
This development by JPMorgan underscores the growing interest and investment by traditional financial institutions in blockchain technology and digital assets. PayPal's recent announcement about its plans to launch a stablecoin initiated a series of institutional actions within the crypto space, demonstrating the potential and profitability of such ventures.
What Lies Ahead for Crypto Markets
As the crypto market continues to evolve, the decisions and actions of institutional players like JPMorgan are closely watched by the industry. Currently, the market anticipates a crucial decision from the U.S. Securities and Exchange Commission (SEC) regarding another major player, BlackRock. On June 15, the world's largest asset manager applied for approval to establish a spot Bitcoin exchange-traded fund (ETF). Should Bitcoin regain momentum, this rally could gain traction, potentially driving prices back above the $32,000 mark.
Bitcoin has historically exhibited resilience in the face of uncertainties within the banking industry and broader financial markets. For instance, when Zurich-based lender Credit Suisse faced a sudden crisis in March, Bitcoin's price surged from below $27,000 to over $28,000 on March 19. These events highlight Bitcoin's role as a hedge against banking system instability, inflation concerns, rising market interest rates, and geopolitical uncertainties, all of which have the potential to influence the cryptocurrency's price.
Market Overview
Aside from Bitcoin's surge, Ethereum gained 0.77% over the past 24 hours, trading at $1,644.68, with a marginal 0.07% decline over the past week. Meanwhile, Pecu Novus' PECU exhibited stability within the $41 to $42.50 range over the week, with a slight 0.34% dip over the past 24 hours. Cardano's ADA slipped by 0.14% following a 1.06% gain over the past week. The total cryptocurrency market capitalization increased by 1.37% to $1.05 trillion, though trading volume dropped by 11.95% to $23.81 billion.
Digital Assets Desk