The Mega Movie Fund DAO Set to Launch, Creates Opportunities for Dozens of Independent Filmmakers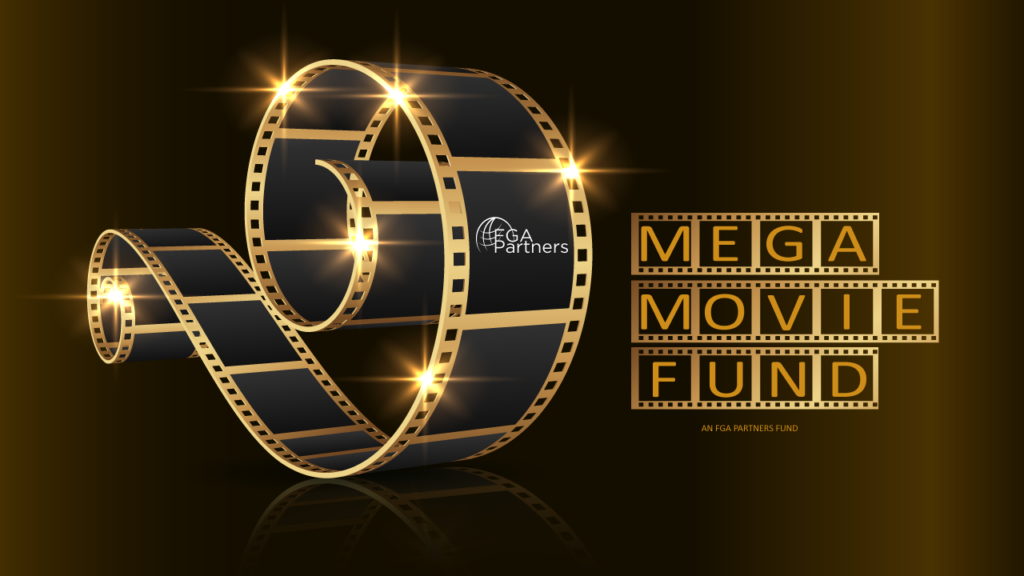 It was announced today that the Mega Movie Fund "MMF", a Decentralized Autonomous Organization "DAO" created by FGA Partners, LLC on the Pecu Novus Blockchain Network, is geared towards the entertainment industry and is set to launch late August 2022. The DAO's purpose is to bridge the gap between talented independent filmmakers and funding their projects. It will also provide selected filmmakers with the ability to monetize their projects with non-fungible tokens and other digital assets, e-commerce, build strong communities via the MegaHoot Soapbox Private Clubs platforms and much more.
Through MMF successful filmmakers will have the opportunity to build a strong relationship with the MMF panel and bring additional projects to MMF as their current projects are completed and released.
MMF will consist of three slates of 10 films each, the genres in Slate I will cover Action, Drama, Thriller, Comedy and Horror, in Slate II it will cover Mystery, Animation, Adventure, Sci-Fi and Documentaries. Each slate will continue to add film projects as film projects in that slate are completed and released, this provides a continuous flow of new viable projects.
Slate I will be represented by a project token that an equity holder would hold, this will represent their equity stake in that particular slate of films. The equity holder will have the option, after a short holding period, to swap those tokens for other project tokens that may be available on the Decentralized Cryptocurrency Swapping System HootDex, transfer their tokens to another party, find alternative liquidity or simply swap for Mega Movie Fund DAO tokens that represent all slates, benefit from all projects and have involvement in the film project selection process.
A liquidity pool has been created on HootDex for MMF tokens "MMFx" in order to provide an automated market maker system and provide transparency.
The Mega Movie Fund brings innovation to the forefront via MegaHoot Technologies, Inc, it allows MMF to be innovative in its approach and through this innovation it allows for the true accounting of all film projects through blockchain technology. This gives equity holders a transparent picture of the budget and use of funds on any given day. Through the use of a DAO, inclusion is promoted where community involvement is welcomed.
To learn more please go to www.megamoviefunds.com
About FGA Partners
FGA Partners, LLC is a private equity firm that was founded in 1998 with a keen focus on disruptive software and technology in the areas of artificial intelligence, machine learning, augmented reality, augmented reality, cybersecurity and advanced blockchain technology across all industries. For more information please go to www.fgapartners.com
About MegaHoot Technologies, Inc
MegaHoot is an innovative and diverse American software and technology company that is building a global ecosystem that will incorporate comprehensive tools for business that include Artificial Intelligence (Facial Recognition, Computer Vision, Biometric), Machine Learning, Secure Collaboration Technology, Advanced Blockchain Technology, eCommerce and Gaming platforms, as well as other disruptive technological innovations. MegaHoot's core focus is on developing such disruptive technology in these arenas in order to provide cost effective and advanced solutions for global enterprise, municipalities and individual use via a SaaS (Software as a Service) model. www.megahoot.com
This press release shall not constitute an offer to sell or the solicitation of an offer to buy any securities, nor shall there be any sale of securities in any state in which such offer, solicitation or sale would be unlawful, and qualification under the securities laws of any such state. This press release contains forward-looking statements. The use of any of the words "anticipate", "believe", "expect", "plan", "intend", "can", "will", "should", and similar expressions are intended to identify forward-looking statements. The forward-looking statements contained herein are based on certain key expectations and assumptions made by the Company, including but not limited to expectations and assumptions concerning the receipt of required regulatory approval. Although the Company believes that the expectations and assumptions on which the forward-looking statements are based are reasonable, undue reliance should not be placed on the forward-looking statements because the Company can give no assurance that they will prove to be correct. The forward-looking statements contained in this press release are made as of the date hereof and the Company undertakes no obligation to update publicly or revise any forward-looking statements or information, whether as a result of new information, future events or otherwise, unless so required by applicable securities laws.